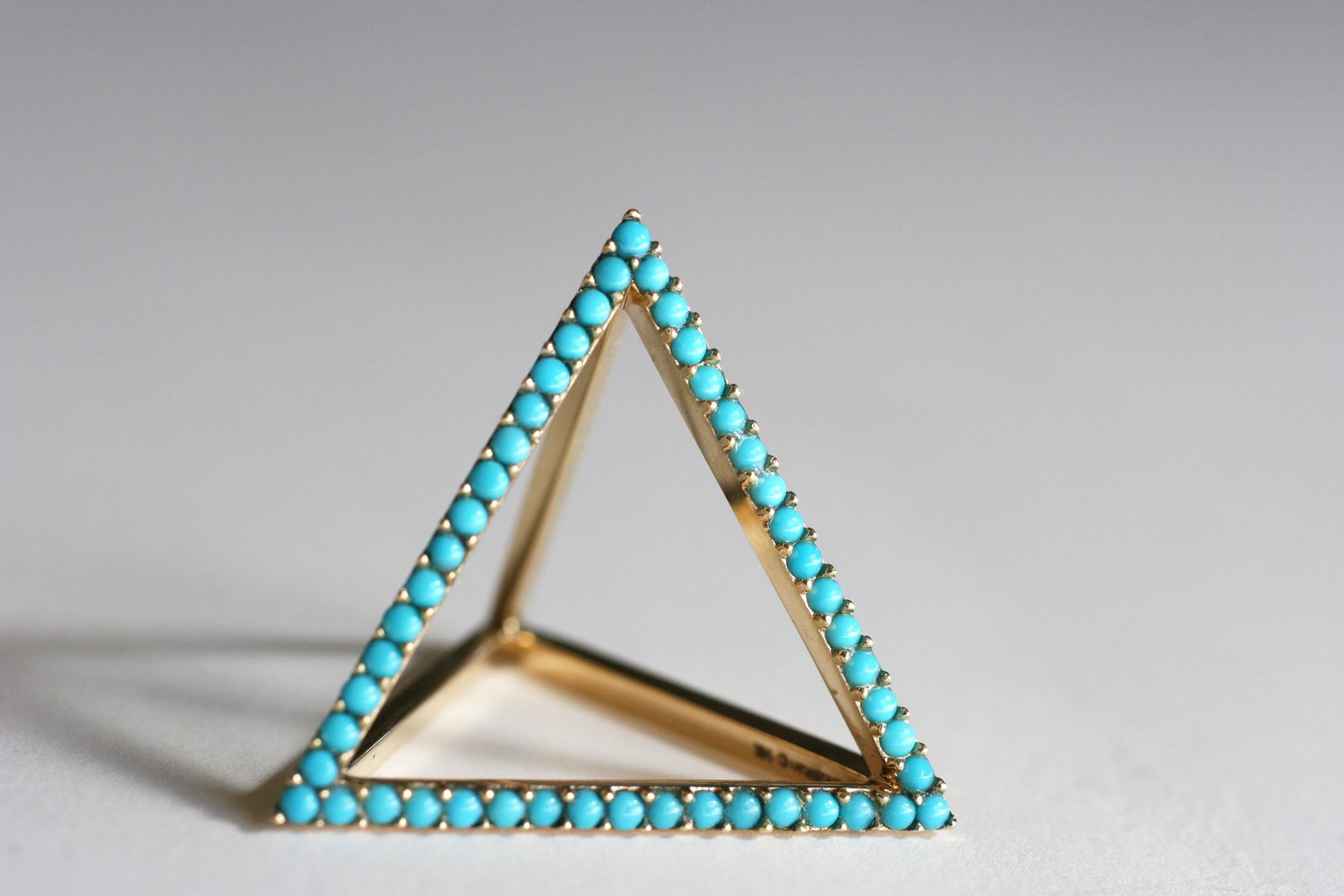 Turquoise Pyramid Ring
Tetrahedrons harness and strengthen your core power. They create a 'force field' focusing and strengthening the energy beneath. Wearing the tetrahedron ring will imbue the wearer with a new found sense of strength.
Turquoise is a stone that connects earth to the celestial bodies. Turquoise is a calming stone and heals the spirit and body both. It helps disintegrate feelings that create self sabotage.
14k, yellow gold pyramid ring set with turquoise stones around one face. This substantial, weighty ring will make an impact, it best fits size 6.5, 7-8. Please contact for custom sizing.
Made to order, allow up to two weeks.